'Measure twice, cut once' isn't just the carpenter's golden rule.
According to Paul Bakalis, Executive Director of the Arizona School Facilities Board (AZSFB), embracing this mantra transformed his organization's entire culture— and subsequently, the results they're able to deliver to customers. In just a few years, the School Facilities Board grew their Building Renewal Grant program from $30 million to $107 million, shifted their services from paper to digital, and sped up their payment process by over 90% (and that's just the short list).
At the K12 Facilities Forum, Bakalis shared the tools his team developed to ensure greater accountability and efficiency...
A Customer-Centric Culture
When Bakalis arrived at the AZSFB in 2016, building a strong culture was his top priority— which required first defining the organization's most important values.
"The bottom line is, if you build culture, you will build success," he said. "I strongly believe that words matter. There's a huge difference between using the word 'cost' and the word 'investment' when we talk about what we do."
The agency's value proposition wasn't hard to figure out: The School Facilities Board is the only place that Arizona's 217 school districts can get funding for repairs, maintenance and new facilities. However, to grow as an organization, there was a need for greater clarity on the benefits they bring to the table.
"When you're not operating with a strong sense of culture, it's all too easy to lose sight of that North Star," Bakalis said. "Once we brought our values to light, it was time for a SWOT analysis to determine how we could reinforce those and truly walk the walk."
The result was an action plan centered around being a better partner and advocate for districts — "never an adversary." A renewed effort to focus first and foremost on the customer (aka, Arizona's 217 districts) was paramount. Bakalis' team stepped up their engagement, visiting and listening to their needs, encouraging participation, exploring challenges and opportunities, and, of course, funding projects.
Within just one year, the outcome of this customer-centric culture shift was loud and clear. The School Facilities Board quadrupled the amount of projects they completed from 400 to 1,600— not to mention the 21 schools in design and construction. "The character of our culture has changed what we're able to deliver, big-time" Bakalis said.
Time to Fail Fast
To reflect the fact that customers are their most important attribute, the School Facilities Board turned their traditional organization chart upside down.
"Now, the customers are front and center, the front line people are liaisons, and everyone else is in place to support those relationships," Bakalis said. "My responsibility is to provide the knowledge, tools, and to empower my team to be successful...then get out of their way. I'm not our customer's impediment; I'm their biggest fan."
Bakalis encouraged his team to forge ahead with no fear of failure: to fail fast, question the status quo, optimize opportunities, and then execute. To better support this engagement, he made the environment more conducive to doing so, installing large glass panels in the conference room that allowed team members to jot their ideas down more easily and freely.
One of the first results of "questioning the status quo"? Finally moving the agency's services online— a huge improvement to the traditional waiting game of applications. Now, districts can view grant applications, payments, change orders, district and staff dashboards, progress reports, and their funding status at the click of a button.
To help customers adjust to this digital shift, Bakalis' team created training videos on YouTube that detail everything from how to fill out an application to best building practices. They also keep the public engaged and informed with regular updates on Twitter and Facebook.
"We work hard to get to 'yes,' and make it easier to do so," Bakalis said. "Before, having money leftover at the end of the year was seen as an accomplishment. I actually view that as a fail. I'm hired to give money to districts...so why hold on to it?"
'Measure Once, Cut Twice' In Action
Today, Bakalis' team keeps their North Star in focus with the acronym 'Click,' which means:
Committed to putting our customers first
Leveraging best practices
Indicating performances
Compelling value proposition
Knowing that everything we do matters
In just a few years, 'Click' has served them well. In 2016, the agency had few services available online, a $30 million BRG program, 0 new schools or consultants, and a sluggish culture with a slow cadence. Looking ahead to FY 2021, there's some drastic improvements: a $107 million BRG program, 30+ new schools, 21 FTEs, 4 consultants, and a strong culture chief among them.
One considerable example of 'Measure twice, cut once' in action is the new, timely process for payment applications. In 2016, applications for payment aged more than 100 days and were still processed in paper. After exploring a variety of technology solutions, the team adopted PayAppinator— now, they release checks within 10 days and are tracking toward a 7-day target.
The new change order process is yet another prime example. When Bakalis first arrived at the School Facilities Board, the agency's standard was to put 10% of the project aside for contingency. Yet, they had no idea what the money went toward...and couldn't sustain the fund because they weren't even tracking it.
"The agency was budgeting 40% over project codes for contingency, because no change order process resulted in the disappearance of that 10%. Today, we have an online process that accounts for every penny and every change request," Bakalis said. "With digital signatures, the process also moves along much more swiftly."
Finally, adhering to 'Measure once, cut twice' meant scheduling intermittent "pauses" to determine SOW for architects and engineers. After some experimentation, the team determined that three "pauses" are crucial to confirming that everything reflects the vision: between assessment and design, between design and release for bids, and prior to award to low qualified bidder.
"It's remarkable what you can do once you give your team the tools, the knowledge, and the permission to fail fast...and say go for it," Bakalis said.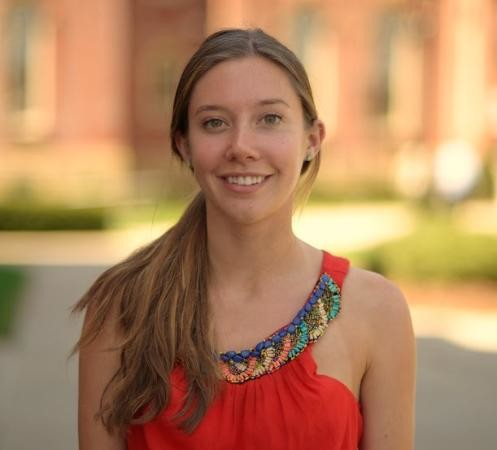 Posted by
Hannah Chenoweth is a writer for influence group. Passionate about collaborating with thought leaders in real estate, design, construction & facilities management.
Join us at the K12 Facilities Forum!
The community for district and facilities leaders
Nov 12-14,2023 | Austin, TX
Learn More