Hamish Brewer is known as the "relentless skateboarding principal," focused on turning around schools and attitudes in some of the most at-risk districts in the nation.
The educator of 20 years doesn't just focus on his students, however, he takes into account the entire school environment and how it impacts success.
And that strategy includes taking a deeper look at facilities, as he noted during a featured talk at the K12 Facilities Forum. "They say principals have it hard, but I'm not sure we have it as hard as you sometimes," he said addressing a room of facilities management leaders from the nation's top districts. "We're living in a time that it has never been harder for facilities. The challenges are huge and great and real. It's like squeezing money out of a rock."
Don't forget that in the business of your life and everything you do each day."Still, Brewer reminded the educators of the ultimate goal: "What you're fighting for is every single one of our children.
A Hands-On Approach
While Brewer has spent 10 years in the classroom and 10 years as a principal in a number of different settings, he's well-versed on the facilities side of education.
"I had one school that was almost 100 years old," he remembers. "Try renovating a 100-year-old school. There were old World War II bunkers. It was great."
In another instance, Brewer notes that he was the one to place the final cinder block for an auxiliary gym at one of his district's new schools.
Brewer, who is currently a principal in Prince William County Public Schools in Virginia, works to ensure that the facilities available to his students are put to the best use.
When he realized that a large mirrored wall was "nothing but trouble," the scene of several fights between students, he took matters into his own hands.
"One summer, I took a sledgehammer to it," he said, showing photos of the mural that now replaces the mirrors. "What do the environments look like for our kids?"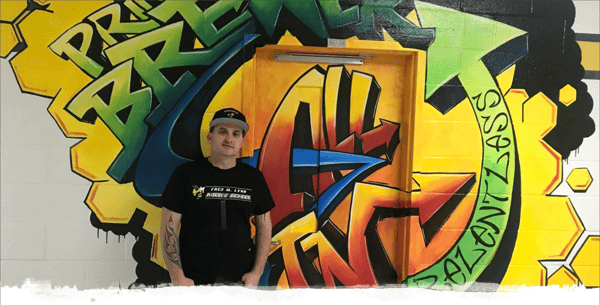 For Brewer, his office is a focal point of the school, a place where students can come to talk and feel recognized.
To achieve this, Brewer reinvented the traditional principal's office. Today, his office is in the middle of the school.
"When you're building a school put the principal's office in the middle of every single one of them," he said. "It has to be their business. Our kids' business is my business, and I need to be front and center."
Brewer's office doesn't even have a desk, he points out. Instead, the room contains large couches, a high-top table and what he calls a "think-tank board."
"It's like Grand Central, kids come in there and sit down," he says. "I tell them when they are ready to talk, we can talk."
A Change in Thinking
"Never underestimate the work and power we have to change the world," Brewer lamented during the presentation. "Life is about the opportunity you have to give back."
Making that change doesn't have to be drastic, either. It can simply mean reconfiguring the way you think, about a school, about a student and about a legacy.
"We are the last ones that can be the change in the world,"
"It starts with the work we do each and every day."
Brewer challenged listeners to think about what's changed in schools over the last 50 to 60 years when looking at construction, remodels and forward planning.
"We look 10 to 20 years ahead, but we're still thinking like we did 60 years ago," Brewer said. "We are reactionary in education, we're often recovering and trying to rebound."
It's that type of thinking that needs to change.
"We build some Taj Mahals style schools, but what's different for our kids? What is changing the game for our kids?" he asked.
Education is changing and so too, must the places where it takes place.
When leaving Washington D.C. for the conference, Brewer noted that he saw sleep pods at the airport - places were travelers could book a night to rest.
"That got me thinking, what does learning look like," he said. "What if we had learning pods that sprouted up all over the place. We have problems with space and property, we don't know if we can go up, down or sideways. What about classroom pods? There could be schools designed for kids to travel across America, then go to a building and learn."
It's opportunities like these that Brewer believes are the future of education. While the past revolved around fixed space, the future is about personalized space and individualized learning, Brewer notes.
"We have to ensure that every child gets the opportunity to be the best every single day,"
"It's less about the square box now and how we make this happen in that square box."We have to ensure that every child gets the opportunity to be the best every single day," he said. I challenge you to think a little this way, are we thinking of these things going forward?"
All For The Students
Just because their work centers primarily around buildings and construction, doesn't mean those in the facilities department can't influence a student.
In fact, Brewer notes that every decision made in the education setting can profoundly impact a child. "There is nothing we can't do, no mountain we can't move when we make love the center of what we do,"he said. "Silence is no longer a solution in our schools. We are working in an environment where those kids are dealing with more trauma than ever before.""There is nothing we can't do, no mountain we can't move when we make love the center of what we do,"How far are educators willing to go for students every day, Brewer asked.
"Many of you are on the top of the chain in your division, don't waste that opportunity," he said. "One of our most important responsibilities in schools is to protect and advocate for our students' individuality and identity, it's their greatest gift." "We need to stand up and allow our kids to express themselves," he said. "We need to build our skills and school divisions to fight for that. That's the change we need to see every day.""We need to stand up and allow our kids to express themselves," he said.Before ending his talk, Brewer challenged all attendees once again "to think about the work you do each and every day, and remind you what you're fighting for each and every day."
"Every day you go to work is an opportunity to change a child's outcome and change a child's life. If you go in half-hearted you are shortchanging our kids," he said.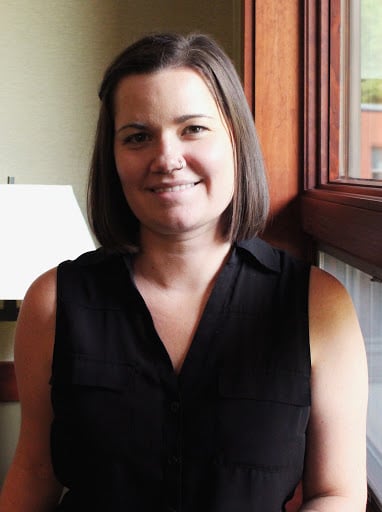 Posted by
Ashlee Kieler is an experienced multimedia journalist based in Iowa. She is passionate about telling stories about healthcare, education, retail and a smorgasbord of other topics.
Join us at the K12 Facilities Forum!
The community for district and facilities leaders
Nov 12-14,2023 | Austin, TX
Learn More