Whether it's managing risk, obtaining funding, or dealing with escalation, there are numerous challenges that arise in the process of delivering 21st-century learning environments. However, out of these challenges rise some of the best creative strategies to overcome them.
The strategies become even more resourceful and efficient when you break down silos and put facilities leaders, architects, manufacturers, and risk management representatives all in one room to discuss solutions. At the K12 Facilities Forum, we gained many valuable insights from a panel that included:
Moderator: Brett Mitchell, Director of Facilities Construction & Modernization at San Juan USD (CA)
Samer Alzubaidi, Director of Facilities Planning & Development at Moreno Valley USD (CA)
Brian Whitmore, President at BCA Architects
Marijke Smit, SVP Education at Project Frog
Grace Hartman, Director at AON Risk Solutions
The Problem of Funding
To begin the discussion, Mitchell turned to Samer Alzubaidi, Director of Facilities Planning & Development at Moreno Valley USD in California. The question: What are the biggest challenges of implementing projects right now?
Among the "million and one" obstacles to grapple with, Alzubaidi named funding as one that repeatedly comes up on his priority list.
"Life is a game. In facilities, it's no different, and the name of the game is 'Money'. How do you get money to fund your projects, build, and modernize? This is the most challenging topic for facilities officials," said Alzubaidi.
This is because funding sources are typically limited to local or state bonds, giving districts few options for financing, and firmer budget ceilings. With these constraints, "scope creep" becomes another major challenge. Facilities leaders can't afford to lose control of costs to bloating project scopes. According to Alzubaidi, success for facilities officials is not only to get the money but also to spend it wisely and monitor that spending through the project's steps.
Brian Whitmore, President at BCA Architects, also weighed in on the challenge of sourcing and managing project funds. With some bonds being based on property value, districts in poorer areas often don't have great opportunities. And even when state bonds seem huge, they often end up being too little once the money gets divvied up among all the state's districts.
A Promising Alternative: Public-Private Partnerships
Having discussed financing as a top concern, Mitchell next turned to Grace Hartman for some input on a possible alternative. As the Director of AON Risk Solutions, Hartman gave her take on the advantages districts could find in using public-private partnerships (P3's) for projects.
In traditional project delivery, school districts must recruit an architect for the design, then get bids from contractors for the construction. They then have to source the funding via bonds and take over the operation and maintenance of the project themselves.
With P3s, schools don't have to make agreements with multiple entities. They can contract one private group to handle design, financing, operation, and maintenance. This aligns interests of the stakeholders, as the facility's design will consider long-term efficiencies and implications for operations and maintenance.
The most appealing part of this framework for districts is the fact that the contracted party sources the financing. But it's important to remember that just because a private entity takes care of the funding, that doesn't mean the construction is free: they still need an ROI, which is often found this in the operation and maintenance phase. Since the private party is being paid by districts in this phase, they are incentivized to perform at the highest level.
Overall, public-private partnerships can be a useful solution for solving infrastructure problems and helping districts overcome hurdles that can't be solved through traditional approaches.
Managing Risks
Steering the panel on to risk management, Mitchell asked Alzubaidi how he manages risks in Moreno Valley.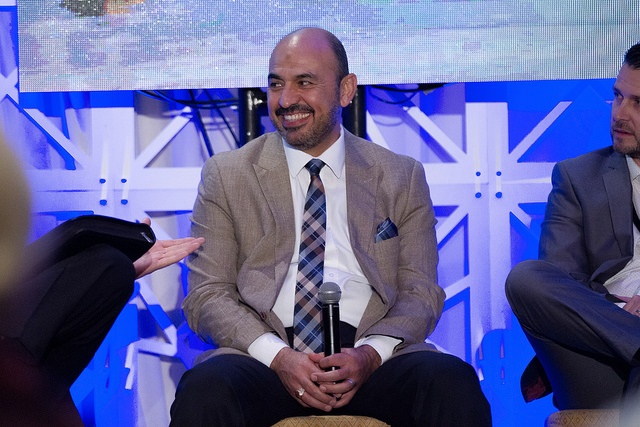 In response, Alzubaidi identified the top 3 risks typically faced in projects:
Politics: Make sure your vision aligns with that of the superintendent, the board, and administrative staff. If you don't, you'll have a hard time getting things done.
Cost Escalation: Build some contingencies and make plans for designers to compete with market conditions. Allot some budgetary cushion so that your project can withstand the inflation.
Technology: A lot of the tech being implemented in schools is made up of closed-circuit systems that have to be designed and approved ahead of time. Make sure that the designer knows the district's tech vision, specifications, and standards from the start.
Creative Solutions: A Success Story
After exploring all these challenges, Mitchell wanted to shine the spotlight on creative solutions that the panel had used in the real world. For this, he turned to Whitmore, who had a great success story.
Whitmore started by highlighting how the districts he works with are extremely risk-averse. And this makes sense: There's a lot of pressure to spend taxpayer dollars wisely.
"When's the last time someone gave you a hundred million dollars and said 'Here go spend this, but by the way, don't screw up'?"
As a result, it's sometimes very hard for Whitmore's firm to push districts out of their comfort zone when it comes to risk. But in 2014, a small district took some leaps that yielded some big payoffs.
Whitmore's firm partnered with the small Bayshore Elementary School District in Daly City, just south of San Francisco. The property values there are extremely high, but the district's tiny size prevented them from getting a large bond. They had just passed a $6 million bond, but it wasn't enough to adequately upgrade the two schools in need: an intermediate school and an elementary school.
The problem was that there was enough money to get the schools up to code, but not enough to produce any measurable improvement in the learning environment. BCA Architects didn't find this acceptable, so they pulled some aces from up their sleeve.
They decided to consolidate the two campuses, which were located very close to one another. The plan was to create a multi-story K-8 campus. To get more capital, the firm proposed selling one of the district's old sites that were now in surplus. As it was, that land was evaluated at $13-14 million. But even with that money added onto the $6 million bond, there wouldn't be enough to build a modern, all-inclusive school.
Whitmore took it a step further by offering to entitle the land and rezone it for residential units before sale, thus increasing the sale price to $24 million. Yet because of escalation, by the time contractors bid, the project cost was still $5 million over what they could afford.
Instead of crumbling, the superintendent resolved to push through another bond. She knew she could count on the voters to approve it because one of the old schools was being demolished, and the voters wouldn't let their kids stay in temporary facilities indefinitely.
By taking all these creative approaches, the district was able to go way beyond their original capabilities. They went from having just enough to complete basic safety code upgrades, to amassing enough funds for a new, state-of-the-art facility.
The Advantages of Prefab Construction
As the panel got deeper into the discussion about solutions, we heard from Marijke Smit, SVP of Education at Project Frog, a producer of standardized building components.
"The biggest risk is our own ignorance; our own stubborn adhering to the status quo and not looking for other solutions."
Marijke talked about the value of using a prefabricated system and how it can help work get completed in short time frames - a frequent need for education projects. By leveraging components, facilities leaders can achieve hybrid solutions that offer the best of both worlds.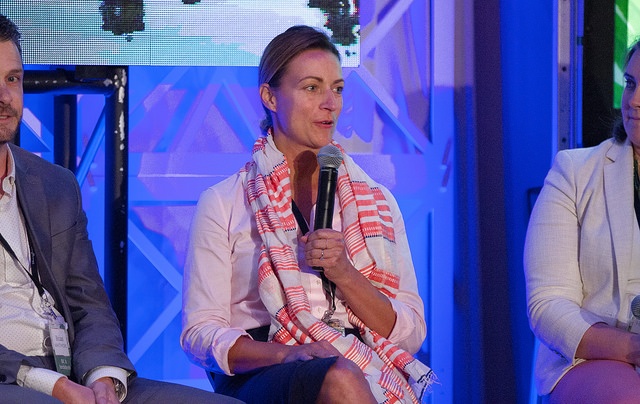 Tasks that are best handled on-site can still be done traditionally, while others can be completed off-site, or at least more quickly. This is particularly valuable when it comes to expensive trade work, where every labor hour counts for project budgets.
Additionally, components construction allows districts to minimize disruption on campus. Not all work can be saved for summer school breaks, so being able to reduce the number of trucks and labor crews coming onto campus is a big advantage.
Focusing on the Future Vision
Wrapping up the discussion, Mitchell asked Whitmore his final question: what's the key to future success in public school design?
Whitmore answered with a bold statement: "I know we heard a lot today about doing more with less, but I don't actually think that exists. I think you either do more with more, or you do less with less."
He went on to explain that many facilities leaders react to funding constraints with a negative mindset. The first thing they think about is what can be removed, postponed, or pinched to save money.
But Whitmore encourages a different approach. Instead, he suggests focusing on the vision, the ultimate goal. Then figure out how it could be made possible. Get flexible, think creatively, and start asking questions that assess possibilities. For example:
Can we leverage assets to generate more funds?
Can we push bond consultants to leverage more bond capacity and challenge voters?
Can we use componentized or modular construction to reduce costs?
Can we use private financing?
Whitmore wrapped up by reminding us that the community is on the district's side. They want what's best for the kids, and they're rooting for districts to win. Armed with this support, facilities leaders should be striving to build the dreams they have for the students, teachers, and the community at large.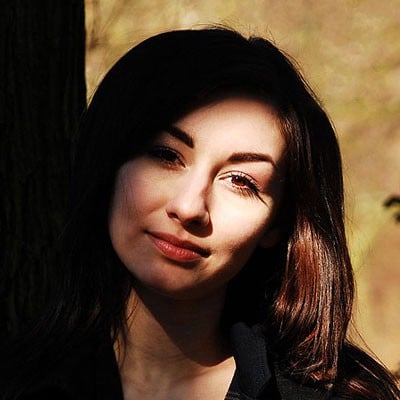 Posted by
Amanda Pachniewska is a copywriter that specializes in the architecture and design sector. When she's not writing about ambitious building projects and innovative spaces, you can find her building her own architectural creations in The Sims, reporting on animal cognition research, or penning fantasy fiction.
Join us at the K12 Facilities Forum!
The community for district and facilities leaders
Nov 12-14,2023 | Austin, TX
Learn More