Due to rising costs, school districts must be vigilant in weighing how to maximize available resources, since it is crucial to building or remodeling school facilities. Sure, increasing your cost savings is always the desired outcome but how can it be done efficiently and effectively?
We reached out to a few facilities and business leaders to gauge how districts are tackling this issue and how they're devising impactful methods to maximize their resources amongst escalating costs. Here's a collection of what they've encountered and what they're doing to make a difference in their district.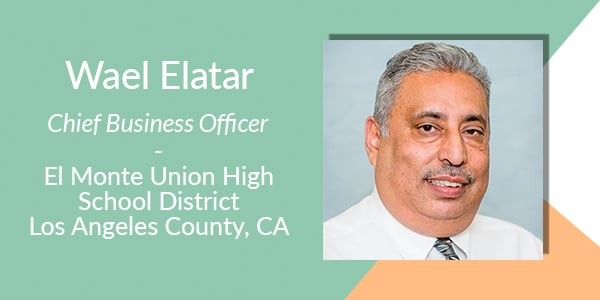 What are some challenges your district is presently facing?
The biggest challenges facing my district are the costs of construction and the lack of quality contractors in the area. Also, the volatility and unpredictability of funding of state facilities in California, and a lack of state bond dollars.
We know what we want to do, but the funding is key. There aren't enough quality contractors willing to work with smaller school districts when there's plenty of larger districts, so the cost of construction is far higher than it is in other parts of the nation.
What's a strategy that's been working for you recently?
Most of the schools in our district are 50-70 years old, but we can't afford to replace all of our existing facilities with new builds. Instead, we're focused on upgrading and modernizing existing facilities. Our largest project recently was the installation of solar, LED-lighting, and upgraded HVAC systems that made our facilities far more energy-efficient and led to ongoing utilities' savings.
How do you continue to make positive changes for your district?
We made security enhancements to our facilities, including the installation of new surveillance cameras and wireless locks for ease of door locking and unlocking. We're also updating the design so that there's a reduction of how students enter and leave the school for easier flow of crowds. The schools weren't designed for this in mind, so it is a big undertaking. But the updates are more cost-effective than building new facilities from the ground up.
---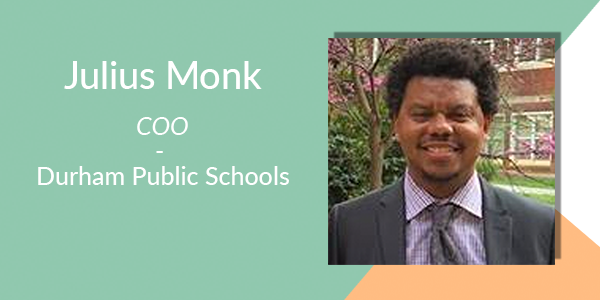 What's a major challenge for your district in 2019?
Like many school districts, the cost of our deferred maintenance is several hundred million dollars. What is more, we lack funding to address deferred maintenance, and even when we do, it feels as though one need is just replaced by an even greater need.
How are you planning to overcome this challenge?
At this time, we're working on updating individual classrooms with new and flexible technology and furnishings so that we are able to create 21st-century education spaces, in 20th-century facilities.
Recent successful strategy that's been working since you came on board?
In my former district, we began introducing interactive touchscreen display technology, as a replacement for aging short-throw projectors, television monitors, and other collaborative educational tools. Now I'm working in a new district developing similar technology and furniture standards, in an effort to enhance the educational experience of all our students.
---
---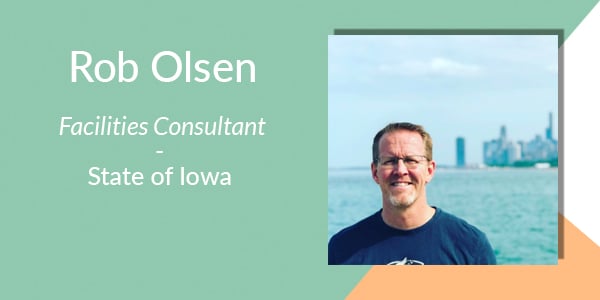 What's your biggest facilities-related focus in 2019?
As a former superintendent and now the facilities consultant at the Iowa Department of Education, districts are looking for ways to maximize the time and effort put into maintaining and updating their facilities. By maximizing their time, with time-saving and cost-saving measures, they can focus on the maintenance necessary to avoid deferring maintenance which over time proves to be costly in larger repairs.
What's your greatest challenge at present?
The greatest challenge is to continually procure the best service with the best products available to keep things affordable and within the annual budget that has been set aside for maintaining and updating the current facilities. With these expenditures coming from the same fund as educating our students, the district has to balance these expenditures so we are not compromising our students' education while at the same time we are not letting our facilities deteriorate.
What's a strategy that's been working for you recently?
One strategy that works well is utilizing capital projects to in turn allow you to save on utility costs, etc. For example, you can replace light fixtures and install motion sensors or even install solar panels or wind turbines to save on your electricity utility expense. Another strategy that works well is making sure you are keeping up with the latest in maintenance tools and technology by researching and attending trade shows, etc. and then do your diligence to make sure you are getting the best pricing on your products and supplies by seeking bids and getting proposals for the year to maximize your savings. This strategy definitely takes time and effort, but will definitely benefit the annual budget.
Recent success?
A recent success to share is to not to get too comfortable with your current supplier, but to reach out to other vendors and check out what they have to offer and take advantage of their offers and deals. This keeps things competitive and holds each of your vendors accountable to what you expect regarding the best service, best products and the best savings!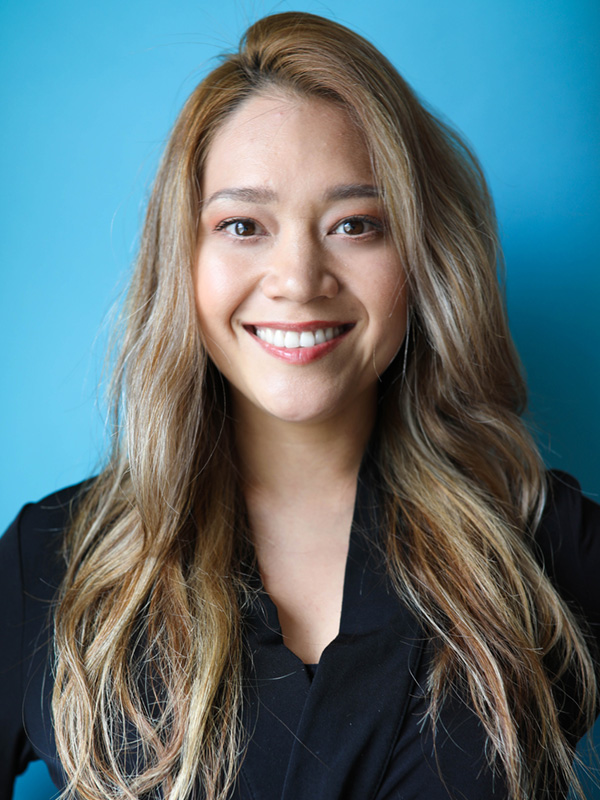 Posted by
Focused on content and events. Passionate about K12 Facilities, Healthcare and Higher Ed design.
Join us at the K12 Facilities Forum!
The community for district and facilities leaders
Nov 12-14,2023 | Austin, TX
Learn More