Hand sanitizers, frequent cleaning, and increased air flow are all elements facilities leaders in both K-12 and higher education implemented for the health and safety of their students, faculty, and staff when they began to return to school during the COVID-19 pandemic.
While these items will continue to play a role in academics as a new school year begins, facilities leaders are turning their attention to what the next pandemic-related need will be for their facilities.
For the first time, facilities leaders from the Higher Ed Facilities Forum and the K12 Facilities Forum came together to discuss what they learned from the pandemic and what they plan to do differently moving forward.
Mike Berthelsen, Vice President of University Services for the University of Minnesota; Clarence Carson, Chief Facilities Officer for Chicago Public Schools; and Donald Sundgren, AVP and Chief Facilities Officer for the University of Virginia joined Dawn Yeomans, Hygiene Sciences and Public Health Advisor for Purell in sharing how the evolution of COVID has lead to meaningful changes within education facilities.
Finding a Compromise
When the COVID-19 pandemic began, schools across the country closed, sending students and most staff home to learn and work. Though many schools have since returned to in-person learning, for staff working remotely these last 16 months the transition back to the office has been slow.



For Berthelsen, the University of Minnesota is taking a measured hybrid approach to returning to work.
"When we closed, we closed overnight. Opening up has taken dramatically more time," he said. "There's a lot of nuance."
As outlined in their Sunrise Plan for facilities operations, the university is leaving it to each department or division to decide what is best for their staff. These plans need to be submitted before the end of summer.
"We're not making a radical permanent change," he said. "We all know what it's like to work in-person, then remotely, and now in a hybrid mode."
Sundgren said UVA is taking a similar approach going unit by unit to determine the best use of space and time for in-person and hybrid work.
"Each individual has their own feelings and you have to be sensitive to both those who work on the ground and those who work remotely," he said.
A New Decision-Making Process
Making decisions related to returning to work or school didn't come easily amid the pandemic, and coming to those conclusions required a new type of process.
Bethelsen said that the University of Minnesota had to shed its mostly decentralized decision-making process.
"We figured out that we needed to centralize decision-making and thinking. The challenge now is to unravel that and find out what the new normal is," he said.
Sundgren said that UVA plans to have 100 percent in-person learning this fall, but administrators will take any changes to that plan in stride.
"The future work will be a beta test," he said. "We'll go in with a plan, then adjust as we need. It won't be set in stone."
For Chicago Public Schools, Carson says the plan is to be completely in-person this fall. The district is relying on the input of students, staff, and families to make sure the new school year is successful.
"We have to account for all their input in our plan," he said.
Mitigation Efforts
Since the pandemic began, Chicago Public Schools amassed more than $3.5 million worth of sanitizers, disinfecting wipes, and other materials used to mitigate the spread of the virus.
As guidelines have changed, the district has relied on these elements to varying degrees. Still, Carson notes that as schools reopen this fall, each classroom will continue to be stocked with hand sanitizers and boxes of wipes for use.
"We plan to use all those materials," he said. "With 1,300 buildings on 16 campuses we had to jump on early to buy materials. We want students and staff to be safe when they return."
UVA also procured the inventory they believe they need for the new school year. However, they've also made the decision to forgo some items, like acrylic sneeze guards.
"We're looking to donate some of these. We had them installed but have now packed them up, and hope others can use them," Sundgren said.
Yeomans said that the use of sanitizers and wipes will likely continue to be an important mitigation effort going forward, especially to help ease the spread of traditional illnesses in schools.
"I think we have forgotten a little about the normal illnesses. Because there were masks and intensive hygiene procedures, there was less exposure to typical flus and colds," she said. "We realize there will be surges of those if mitigation isn't in place."
Still, Yeomans said that proper use of sanitizers and other cleaning materials will be critical in mitigating the spread of COVID in school settings. For instance, she said school administrators and facilities leaders should keep in mind that not all sanitizers are created equal.
When the pandemic began and demand far outpaced supply, regulators relaxed rules to allow for additional companies to manufacture sanitizers. Some of that product may not be satisfactory, and in some cases, it might not even be good for consumers' health.
Yeomans said consumers should review products to ensure they don't smell or look bad, as some products have been found to contain toxic materials, the wrong types of alcohol, or lack proper labeling.
Additionally, Yeomans warned of the dangers of bulk refilling, a measure some schools and other buildings have undertaken to fill large sanitizer dispensers.
"You lose the expiration date," she said of the product. "You're losing alcohol through evaporation. If you get below the FDA-recommended alcohol level, you don't get the efficacy you need."
The Best Lesson Learned
While school districts and universities may be approaching the new school year in different ways, both agree that a silver lining of the pandemic was learning just how much they are capable of.
"We go out there with our own motivation and are getting things done," Sundgren said. "We take those things forward now. It's amazing what we can do as long as we allow people to do things."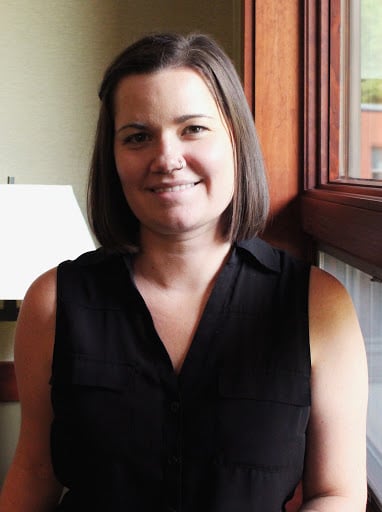 Posted by
Ashlee Kieler is an experienced multimedia journalist based in Iowa. She is passionate about telling stories about healthcare, education, retail and a smorgasbord of other topics.
Join us at the K12 Facilities Forum!
The community for district and facilities leaders
Nov 12-14,2023 | Austin, TX
Learn More