As public schools grapple with aging facilities, declining enrollment, and a daunting array of other challenges, the notion of planning for the distant future might strike district leaders as more than a little quixotic. For Littleton Public Schools in Colorado, this impossible dream is already coming to life. Serving about 14,000 students in an aging suburb 10 miles south of Denver, LPS is well into Phase Two of its 50-year facilities plan.
The strategy revolves around a simple cycle: every ten years, the district will seek a capital refresh in the form of a bond issue. In 2018, LPS successfully passed a $298 million bond with a tax increase. Now, as students, families, and teachers enjoy the fruits of that bond—namely, several beautiful new buildings—district leaders are laying the groundwork for their next measure in 2018.
In an illuminating presentation at the K12 Facilities Forum, three LPS administrators explained what it takes to earn their community's buy-in for the future of Littleton's school facilities. The panel included Terry Davis, the district's Chief Operations Officer; Diane Leiker, Chief Communications Officer; and Jonathan Levesque, Chief Financial Officer.
"In the past 20 years, we have passed six local elections: three mill levies and three bonds," Leiker said early in the discussion. "We believe that the keys to that are constant and consistent communication. We involve our community in everything we do."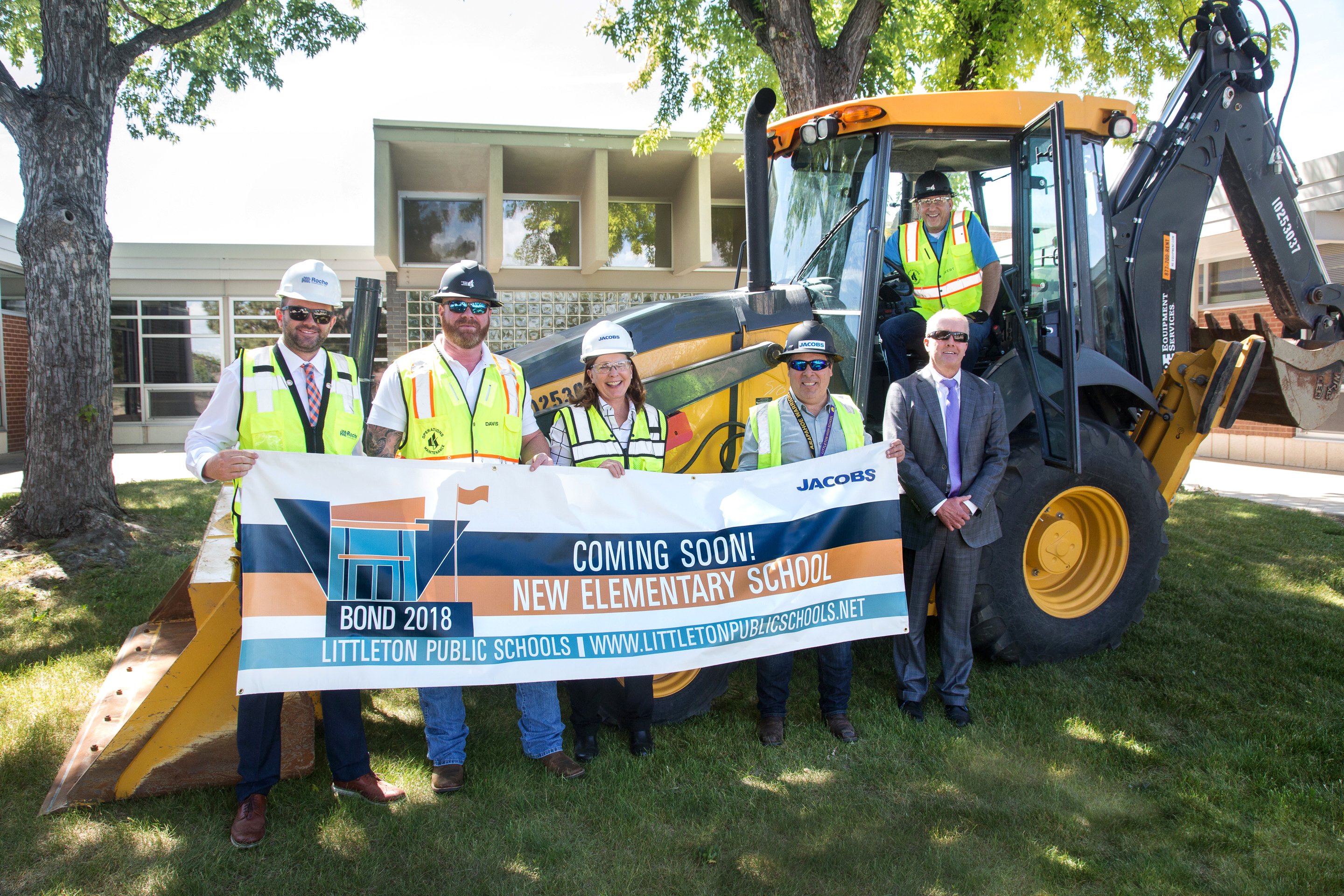 Three Years Out
The long process of preparing for a bond begins three years before an election, with a capital needs assessment. For LPS, the product of this assessment is what the panelists call a "shiny book," a document containing a two-page report on every building in the district. Its audience is not only the Board of Education but the entire community, whom it offers a detailed rundown of the district's facilities: "Your infrastructure, your underground, your walls, your roofs, your electrical, plumbing, mechanical, the whole nine yards," Davis explained.
At the same time, his team creates a priority list of the district's building replacement needs, leaning heavily on input from an architect, an engineer, and a contractor. This part of the process involves conversations about how the actual replacements would be staged: whether to move students out of the buildings and keep them in place, for instance.
While it may seem premature to discuss these issues before the bond is even passed, Davis stressed that it's best to get a jump on the difficult questions early. "It gives us the time to really do the due diligence that needs to happen to be able to pass this thing," he said.
Then there's a demographic assessment, which aims to lay out the makeup of the district those future buildings will serve. "We take a look at the birth rates, new development, study student growth or decline, neighborhood turnover, and school capacity," Davis said. They also conduct a transportation study, examining how the community is divided and whether school boundaries need to be redrawn.
On the finance side, Levesque's team gets to work reviewing the district's current bond debt with their investment bankers. One top priority is to identify any refunding opportunities, which allow for a reduced burden on taxpayers.
"Give your board members talking points before they talk about the budget from the dais, because it will pay off for you later."
Over in the communications office, Leiker's team is perpetually at work figuring out new ways to tell the district's story, assuring the community that their tax dollars are being effectively deployed—and persuading them that an increased investment is worth it. She recommends focusing on the good news (namely, the district's pride and strengths) without shying away from the realities of whatever challenges lie ahead.
It helps, of course, if elected officials chime in with their own messaging, like when the district's Board of Education president took to the dais a few years ago to criticize the state's underfunding of public schools.
"Colorado's lack of funding for K-12 education has denied an entire generation of LPS students the education they deserve," he said. "I have far more faith in the community to figure this out than I do the Colorado legislature."
"We were blessed to have a board president that said that from the dais; that was something we could use," Leiker reflected. "Feel free to give your board members talking points before they talk about the budget from the dais, because it will pay off for you later."


Two Years Out
Two years ahead of a bond election, Davis calls on the Board of Education to put together a citizens' Long-Range Planning Committee to review the district's bond preparation efforts. Composed of local leaders—parents, architects, engineers, senior citizens—the Committee helps build public trust, gathering feedback throughout the community and ensuring that the district's data is solid.
Levesque's team, meanwhile, starts presenting the demographic study to various stakeholders and looking for additional opportunities to meet the district's needs. He specifically recommended taking advantage of market conditions to sell bonds at a premium (provided state law allows it). That's how LPS got a $6 million premium on their last $300 million ask, effectively covering a new elementary school.
"Have the plan before you go in and then use that plan in your communication strategy," Levesque said. "So everybody understands what premium is and how it's being used—that they're getting more for those dollars."
On the communications side, Leiker's team starts focusing their talking points on their vision for the community's future. "Littleton Public Schools is at a crucial point in its history," their superintendent stressed in communications about the bond effort. "The legacy left by past generations has been well cared for, but with current funding levels, it is aging beyond the district's ability to maintain the level of excellence LPS students and community members expect and deserve."
"It was important for us to tie the legacy left by past generations to the possible legacy we could leave for future generations, to honor what was done for us in the past," Leiker explained. "What could we do moving forward for the next generation of kids?"
The Home Stretch
In the year leading up to an election, things really start ramping up. To figure out the right ballot question, the district enlists a polling firm to survey the community, as well as bond counsel and investment bankers to draft language. The panelists offered examples of messaging that resonated with the public in LPS's last ballot effort:
It's important to preserve the tradition of educational excellence LPS is known for.
60 years ago, our community built schools for its children and created a legacy of excellence.
The needs and expectations for today's learning have changed.
Some schools cannot be renovated to meet ADA regulations or meet safety and security expectations.
The rapidly changing job market demands more non-traditional skills of our graduates—like creativity, critical thinking and entrepreneurship. Our graduates need complex experiences in STEM.
Small schools do not meet student needs. We need to combine small schools to provide more robust programming and experiences.
"If we take our community survey out and it comes back to us with a 60% favorability on a survey, we'll feel pretty confident about moving forward," Leiker said. "We usually lose about 10 percentage points from survey to actual ballot passage, so if we're not up above the 60% range, we're pretty nervous and we're not sure if we're going to move forward."
At the same time, the district's superintendent embarks on a "road show," meeting with a wide range of local organizations to advocate for the bond and seek their feedback. "He really became the face and the voice of the vision for the district," Leiker recalled. "He listened very closely. He took a lot of feedback. He would change his presentation based on what he was hearing. He would gather questions that he would get back to people with answers."
"We wanted to make sure that everybody could see something in it for themselves. Every school was mentioned; we didn't focus on just the new builds or the new programming."
Four to six months out, the Long Range Planning Committee presents its findings to the Board of Education, offering recommendations about how funding the district could successfully run for and whether it should seek a tax rate increase. It also asks the Board to establish a Citizen Bond Oversight Committee to monitor all things related to the bond after it's passed. "They update the Board of Education three times a year," Davis said. "Buying trust from the community—it doesn't stop. Once the bond passes, we continue to educate the community often."
Three months out, the district finalizes ballot language and gets the Board's approval for the measure. Then the superintendent goes out on another road show, this time drilling into the realities of the bond—all the way down to what kind of furniture the district will buy. "We wanted to make sure that everybody could see something in it for themselves," Leiker said. "Every school was mentioned; we didn't focus on just the new builds or the new programming."
Looking back at the last bond campaign, she had no doubts that this level of direct engagement with the public was vital to its success. "The question that you have to ask yourself is, do you have the trust of your community to go forth for a bond?" she said. "And I will tell you that having our superintendent go out twice really changed things for us. I'm confident that doing that is what helped pass the election."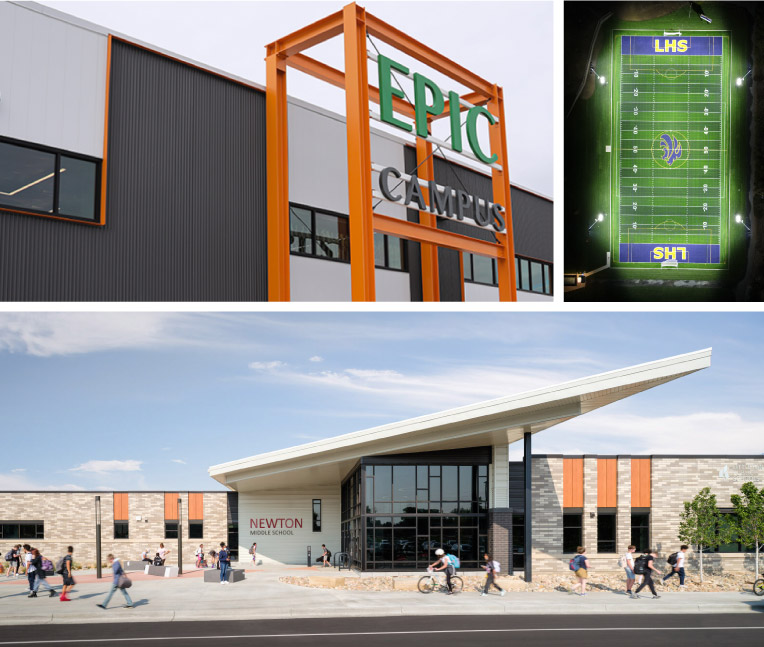 A Roadmap to the Future
While they acknowledged that their past success is no guarantee of future wins, the panelists have faith that the fruits of each bond measure will help persuade future generations of voters. "We're hoping that our new facilities speak for themselves," Leiker said. "Hopefully, the way we're rolling this out is so successful that our community will continue to want to support this moving forward."
"There's no guarantee we're going to pass another bond, but the feedback that we get from the community is second to none," Davis concluded. "All you have to do is watch the children and the way they react to these new buildings."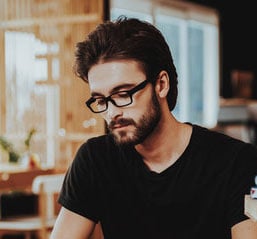 Posted by
Steve Manning is a journalist based in Idaho. When he's not writing, he can usually be found at the theater or taking his dog on a hike. If he could only go to one restaurant for the rest of his life, it would be Al's Place in San Francisco.
Join us at the K12 Facilities Forum!
The community for district and facilities leaders
Nov 10-12, 2024 | Tempe, AZ
Learn More