Thanks to technology, many fields have experienced a seismic shift in the way things are done. Public schools, however, are not one of those domains...with a few exciting exceptions.
It's clear that 21st century learning spaces must be designed to accommodate changes in the workforce and the way we teach. But just what are these changes, and how should they influence the design of schools?
At the K12 Facilities Forum, facilities leaders from districts all over the nation gathered to discuss how they're building schools that are ready for the 21st century and beyond. The panel discussion was moderated by Khary Knowles, Executive Director of Education at Vanir Construction Management. Participants included:
Paul Bakalis - Executive Director, Arizona School Board of Facilities
Brett Yancey - Chief Operations Officer, Springfield Public Schools
Kevin Smith - Chief Operating Officer, Baltimore County Public Schools
Knowles kicked off with an introduction that stressed the importance of thinking beyond the four walls of traditional construction.
Instead, Knowles suggested that facilities leaders should think of the holistic values the school must embody. The other panel members agreed that the current education landscape is changing rapidly, making building for innovation a challenging feat.
"...Our 21st-century learning environments are changing. We've got to make them more flexible. We build institutions that last for 50+ years. Innovation changes almost daily. So we're building a school that will literally change before we finish the brick and mortar. We have to be really creative, we have to look really far out." - Kevin Smith, Chief Operating Officer of Baltimore County Public Schools
Flipping the Classroom
The dynamics of education are reversing. Now, with more schools embracing the method of kids teaching themselves and teachers acting as facilitators, how can we use design to accommodate this flip?
Paul Bakalis from the Arizona School Board of Facilities shared some of the moves his team has taken to enable this shift. One major emphasis was on driving technology into the learning spaces. They're creating interactive features like "smart walls" -- entire walls covered in smart screens, where kids can use smartphones to pull up content that they're interested in and engage with students who have similar interests.
This doesn't require a huge budget, but rather creativity in the space management department. Bakalis shared one case in which the state gave money to a district for building a new school, yet they hadn't started any new construction in the two years since due to so-called insufficient funds.
After reviewing the problem, Bakalis suggested that since classes included botany and biology, some of the classroom space could be outdoors. Making use of outdoor space also lowered construction costs and allowed for the conception of an imaginative indoor/outdoor design with living walls and raised gardens.
Designing for 21st-Century Education
The next major topic covered strategies for creating design that's truly built around modern education. Brett Yancey shared how Oregon's Springfield Public Schools skipped the traditional RFQ method when setting out to build a new school, and instead hired an architect to first carry out an educational specification process. This architect's mission was concerned with one key question: how can a building be designed for teaching?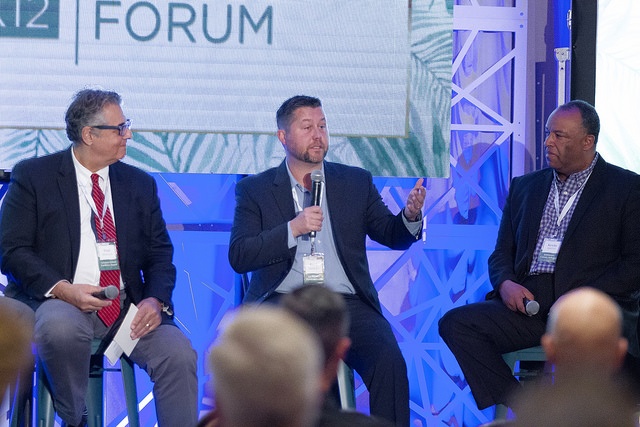 Yancey's team brought in stakeholders, teachers, parents, and even students to inform the design process. The result was a book of education-focused features and specifications. When it came time to hire an architect for the build, SPS gave the book to them as a list of what needed to be part of the school's design. That architect consulted those involved in the initial specification process to check that the plans hit the right targets. This education-centric design process helped to create a new facility primed for collaboration and rich learning experiences.
The panel agreed that designing for 21st-century learning is about enhancing flexibility, maximizing the usability of spaces, and making all components as interactive as possible.
Facilities should provide places where kids can interact and learn from each other, even when class isn't in session. These can take the form of lounge stations where kids can gather, charge their devices and talk, or even coffee shops. Such casual social areas are fertile ground for cross-learning moments; children can learn from friends who are taking other classes by sharing knowledge in between lessons.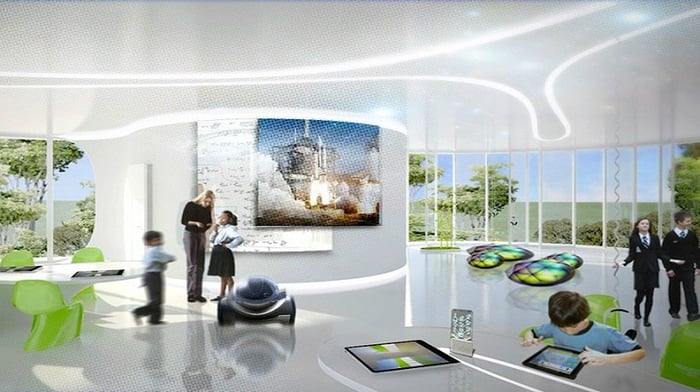 Aligning with Modern Industries
Perhaps the biggest challenge facing educators today is how to prepare kids for the workforce of tomorrow. There are a few big questions that need to be asked to succeed in this mission:
What are the industries that will be dominant in the decades to come, and how can we align our schools with them?
What types of jobs exist for today's graduates? What jobs will exist and disappear in the future?
What qualities will these jobs and industries value most in new graduates?
Innovative businesses are looking for an engaged, educated workforce with an entrepreneurial spirit. They want kids who are ready to handle technical work whether they've gone to college or are just coming out of high school.
Bakalis brought up the example of Casa Grande, a small Arizona town that's attracted a new electric car company due to a local program in which high school students build robots and learn automotive mechanics. The company will bring high-paying, desirable jobs that are perfect for high school graduates learning these skills.
If educators want to get state support for modernized learning initiatives, they have to show that they can create revenue for the state by attracting valuable businesses, just as Casa Grande did.
Building Beyond Today
As the panel wrapped up, Knowles again emphasized how facilities leaders can make the most impact by looking beyond the present, and even the near-future. Anticipating the needs of future schools requires awareness of emerging tech and its effects, as well as other shifts.
"We're in the 21st century, so shouldn't we be thinking about the 22nd century? We've got to get our minds thinking on a level that we haven't ever had to do in facilities… how can we now be the leaders in 22nd-century education?" -Khary Knowles, Executive Director of Education at Vanir Construction Management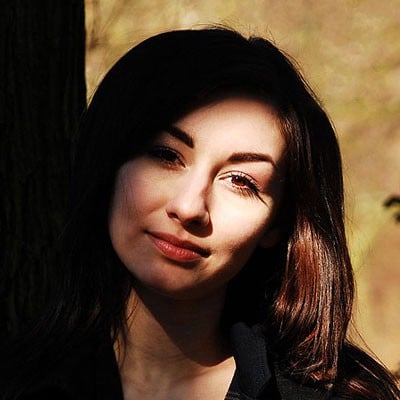 Posted by
Amanda Pachniewska is a copywriter that specializes in the architecture and design sector. When she's not writing about ambitious building projects and innovative spaces, you can find her building her own architectural creations in The Sims, reporting on animal cognition research, or penning fantasy fiction.
Join us at the K12 Facilities Forum!
The community for district and facilities leaders
Nov 12-14,2023 | Austin, TX
Learn More