School districts around the country have been asked to ensure the health and safety of students and teachers as they return to the classroom amid the COVID-19 pandemic.
With new information related to the spread and transmission of the coronavirus continually coming to light, it can be difficult to know exactly which safety measures are effective and which ones amount to little more than smoke and mirrors.
Paul Scialla, CEO of Delos and founder of the International WELL Building Institute; John Shea, CEO, Division of School Facilities for NYC Department of Education; and Barbara Spurrier, managing director of the Well Living Lab, joined the K12 Facilities Forum to discuss the efficacy of health safety measures such as ventilation systems, plexiglass dividers and other steps being taken to address school health and safety.



"We're working with a lot of partners to make sure people are doing what they need to do," Shea said of addressing health and safety in the country's largest school district. "There are a lot of things to do to maintain safety in our schools."
Ventilation
As a respiratory virus, it makes sense that schools and other entities would first focus on the air in their space when addressing COVID-19.
"We've been studying deeply ultra fine particle filtration for almost five years," Scialla said. "With pathogen concerns, we can tell you the good, bad, and ugly with anything that's been on the market for years."
From their research, Delos has landed on a portable wall-mounted standalone air filtration unit as the best means to clean the air in classrooms. So far, Delos has deployed more than 120,000 units to schools around the country, Scialla said.
The units can be placed closer to students than traditional duct and air systems in schools.
"When you consider a room, the duct might be in the front of the room and someone in the back of the room is talking, that air has to travel a long way to get in the duct, to get cleaned and then recirculated," he said. "Getting closer to the point of concern, the standalone on either side of the room, you're able to capture more respiratory droplets in real time and as close as you can get to the source."
Ionization and UV Technology
Though some have contended that UV technology and ionization can help stave off the spread of COVID-19, the science just isn't there.
Scialla said that Delos scientists have been looking at such technology for five years, and found little concrete evidence it helps in such cases.
"It's the methodology that is of concern," he said. "The atmospheric conditions of space at any time of day all factor to contribute to how much ozone is kicked off. We think we are years and years away from clarity on that unknown."
For now, he notes that the conclusion is that air velocity is too quick for UV light to be effective.
"Those are not categorical elements of solution we can get behind at all," he said.
Plexiglass Dividers
Creating physical division between individuals has been a tool of choice for many retailers, workplaces and other entities since the pandemic began. But erecting plexiglass barriers in classrooms may not be a reasonable answer to COVID transmission.
While Shea notes that NYC schools utilize the barriers in main offices and safety desks, they do not use them in classrooms.
"Social distancing and masks should be sufficient, and seem to be by our rates," he said.
Scialla echoed the sentiment, noting that ultra fine particles can float like dust, and unless plexiglass barriers are sealed at every crack and crevice, those particles will get out.
"That's a lot of money and a lot of plastic on something that might not be doing something as appropriate as what the basics – like masks, social distancing, and ventilation – do," he said.
Spurrier echoed Scialla's statement, noting that in the early months of the pandemic, many entities rushed to erect plexiglass barriers without much thought behind the dividers' actual efficacy.
In fact, she noted that some research shows that barriers like plexiglass could have unintended consequences.
"With physical barriers, they might negatively impact other things like social distancing, or giving a false sense of security," she said.
Increased Focus on Cleaning
Similarly, Spurrier said that the Well Living Lab continues to research the effectiveness of increased cleaning of surfaces and the spread of COVID-19. Specifically, if green products are impactful.
Still, there is no doubt that increased cleaning can provide peace of mind to those entering buildings. That's the case for NYC schools, where Shea said the district has taken two distinct measures to increase cleaning.
"We had a great concern that if everyone came back in person in September, millions of kids in the building, what would that look like and cost to make sure it was cleaned adequately," he said.
As it turned out, with many students continuing to learn remotely, the district has had time to reallocate labor to accommodate new cleaning protocols.
For instance, during the day, staff go around for what is called "confidence cleaning," or spot-cleaning railings, buttons, door handles, and other frequently touched items. In the evening, each building undergoes a complete disinfection with electrostatic sprayers.
Communication is Key
Providing clear, transparent information to teachers, parents, and other stakeholders has been undeniably important when addressing the safety of schools and classrooms amid the pandemic.
"There are two 'C' words, collaboration and communication," Shea said. "It's the hardest, but the most effective work you can do ahead of time is to explain what you are going to do and make them feel they have a voice in that."
The NYC district used a ventilation survey to show parents what their child's classroom would look like, and what repairs would be addressed before they returned to school.
The district then collaborated with teachers unions to create videos to physically show how the ventilation systems operated.
"People could see that and that made it real to them that it was happening and made them feel more comfortable," he said.
In fact, communicating to stakeholders was how Shea spent a majority of his time over the spring and summer.
"There is great technology we are using today that makes us able to multiply that message," Shea said. "Thousands of parents were able to look and listen to the things we were communicating and ask questions."
Moving Forward
The future of the pandemic and its impact on schools will continue to evolve, but Shea said his department is ready, and prepared to ensure every student has the healthiest environment to learn in.
"We'll roll with the punches when we find what September looks like," he said of the future school year.
For Delos and the Well Living Lab, the future will include more research and testing.
"We're excited to use the Well Living Lab platform to put together a study conducted on education with regard to a quarter million classrooms," Scialla said, adding that they hope to use historical data and test scores to investigate a connection to clean environments and air quality impact mental acuity and test scores.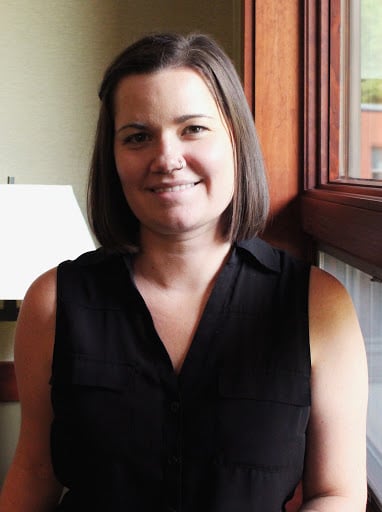 Posted by
Ashlee Kieler is an experienced multimedia journalist based in Iowa. She is passionate about telling stories about healthcare, education, retail and a smorgasbord of other topics.
Join us at the K12 Facilities Forum!
The community for district and facilities leaders
Nov 12-14,2023 | Austin, TX
Learn More