Facilities and planning leaders at several of the largest school districts in the nation recently joined together to discuss the infrastructure challenges looming in the distance.
As we begin a new decade, many of these districts, which criss-cross the nation from California to New York, are faced with out-of-date facilities, insufficient technology and a desire for sustainability that isn't always achievable.
Despite this, the four districts are poised to take on the task of creating big solutions to large problems facing their schools.
The discussion moderated by Khary Knowles, Principal at DLR Group at the K12 Facilities Forum, included Brian Busby, chief operating officer at Houston Independent School District; Clarence Carson, chief facilities officer at Chicago Public Schools; Christos Chrysiliou, director of architectural & engineering services at Los Angeles United School District; and Karin Goldmark, deputy chancellor of school planning and development at the New York City Department of Education.

Is It Out With The Old?
Discussing the state of facilities management in the new decade, each district has had to evaluate their current portfolio of schools to determine whether their infrastructure simply needs a facelift or a complete teardown and rebuild.
For Busby of the Houston Independent School District, that's been a difficult decision, one that officials have had to weigh heavily when making a list of facility priorities.
"We have seen the need to look at a 20-year capital plan," he said. "Of our 284 active schools, we need to rebuild at least 40 over the next 20 years."
In the Los Angeles United School District, new construction has proven to be a needed investment.
"The last 20 years have been significant for LAUSD," Chrysiliou said. "We constructed 131 new schools over 12 years because of overcrowding. That was a significant number to add to resolve a big issue."
Still, Chrysiliou said it is always a challenge to determine if the district should focus on new construction versus remodeling.
"If you exceed a certain investment you need to start thinking about replacement," he said of working with older buildings. "However, with new codes you might find that it costs less to build a new school."Still, the district, which has an average building age of 60 years, is now focusing on reprioritizing for equity: looking into the modernization of its existing buildings to better align with its newly constructed facilities.
"We want to be able to provide what is best for our students and provide equity throughout the district," he said.
Transforming Space
While many districts are building new or remodeling older buildings to meet enrollment growth, they are also looking for unique ways to use their current facilities that may be underutilized.
For instance, in Chicago, Carson noted that the number of students who have transferred to suburban or charter schools over the last decade has left several buildings far under capacity.
"We have a lot of underutilized buildings in Chicago," he said. "Some of these buildings were built for 3,000 students, but there are only 200 now."
To be creative, the district has turned some buildings into multi-use facilities. As an example, Carson said one school will house the entire student body on the first floor of the building, while the second floor is transformed into a science lab.
While providing a large science lab can be a draw for students and their parents, it also presents challenges for maintenance, Carson said. Even if students aren't utilizing the floor everyday, maintenance still needs to check on the area.
In New York City, Goldmark said one of the challenges for the largest district in the country is the constant fluctuation of space.
"One of the things that can be challenging, if you're here long enough, is you find yourself undoing things you did before," she said with respect to building uses.
At one point the district removed administrative offices from schools to provide more educational spaces for students. Now, they are moving administrators back to the buildings to save on leasing costs elsewhere.
"It's okay, because there's flexibility in the system," she said. "The way New York is, it's so big, we can't control where people live. There is massive overcrowding in one area, and others have underutilized buildings. But the distance is large enough that it's not feasible to ask families to go from one place to the other."


Providing Healthy Buildings
With an eye toward facilities improvements, many districts are exploring ways to also improve the health and wellbeing of students and staff through improved air quality, energy efficiency and other sustainability measures.
"One of the things you'll hear me say is that none of us are doing enough," Goldmark said. "It's not because of will or lack of interest, it's because addressing sustainability is a tremendous challenge."
One project the New York City school system is currently working on involves installing solar panels on the roofs of buildings.
"Since we have 1,300 buildings, any roof that is large enough to put solar panels on, we are doing that," Goldmark said.
Still, with so many buildings and resources to only do a certain number of projects a year, the solar panels won't grace most buildings for years to come.
"We're so far away from reaching every building," Goldmark said. "That's why I say we are not doing enough as a sector, a country and a planet. Doing what we can is certainly a start and we're pushing ourselves every year."
Chrysiliou said LAUSD is constantly looking at how the environment is affecting students.
"There are changing requirements in terms of the water we drink, and our air quality," he said. "We monitor the systems we use in schools and make sure the filtration and the air is good for us."
In the Los Angeles area specifically, Chrysiliou points to the number of recent fires as a catalyst for how the district can educate community members on climate change and sustainability. "We can reach a few million people by sharing what we know and what we've learned."It's about empowering students, staff and teachers so we can make the change together." he said.
"It's about empowering students, staff and teachers so we can make the change together."
In Chicago, Carson said the district is focused on making small changes that will eventually have a larger reach. "Our team approach is the smaller snowball effect," he said. "There are a lot of strategic initiatives you can take on that have a big impact." For example, his department has looked to streamline the process for applying for energy credit rebates.
"We're trying to make submissions more centralized so that it's easier to submit from each building," he said, adding that making the process easier could encourage others to implement these types of solutions in the first place.
The district has also looked at its contracts for utilities and waste management with an eye on changes related to sustainability and energy.
"We are acting fast to get those reserves and savings back to the district," Carson said.
The Houston Independent School District has taken a similar approach, focusing on low-cost and no-cost changes.
"We look frequently at our preventative maintenance," Busby said. "One thing that will help with air quality is doing preventative maintenance cycles more often."
The State of Technology
Schools across the country rely on technology to provide students with the best possible tools to learn. But before these technologies can be put into place in the classroom, the infrastructure has to be available.

"In New York, the baseline we have had for years has been a very suboptimal bandwidth," Goldmark said. "We just significantly upgraded it, making sure that every school has the network infrastructure to support learning.
"You can't ask educators to embed technology if they don't have the network behind them."
Goldmark said the district is currently hosting an open design process asking schools and communities to come together to help design the future of education.
"It's not one size fits all and it's not really clear that there's one emerging model that is the best way to embed technology and instruction," she said."You can't ask educators to embed technology if they don't have the network behind them."
In Los Angeles, Chrysiliou says the future of technology is flexible.

"We're developing outdoor classrooms. When you have students outdoors it's interesting to see how they connect and learn," he said. "You look at technologies ahead and think how to create something to adapt. We realize that actual teachers should have flexibility to set up areas how they want to teach."
Addressing Challenges
For school facilities leaders working with the community can be a delicate dance.
"It's wrapped up in one way of doing things," Busby said. "It's telling the truth."
When Houston ISD was the target of an outside labor group, they found themselves at the center of a campaign alleging they weren't being truthful about lead levels in the schools. "You have to get out in front of it to tell the truth about what you're identifying and what you're doing to resolve it," he said.
When working with the community to address challenges, transparency is key, Chrysiliou said. "No one knows it all. We have to engage and share the information," he said. "We have to be able to listen. You might hear some great ideas to drive innovation and drive change."
School districts can't expect community members to believe them at their word, Goldmark said, adding you have to provide data and research.
"Anytime we've had success, we've had the clarity of information and saying this is the course of action," she said. "In no way, shape or form should you let a problem lie out there and think it will die down."
Although most school districts across the country cannot relate to the size of these four districts, they sure can relate to their challenges.
But with a focus on innovation, technology, sustainability and community engagement, the challenges might not seem so insurmountable.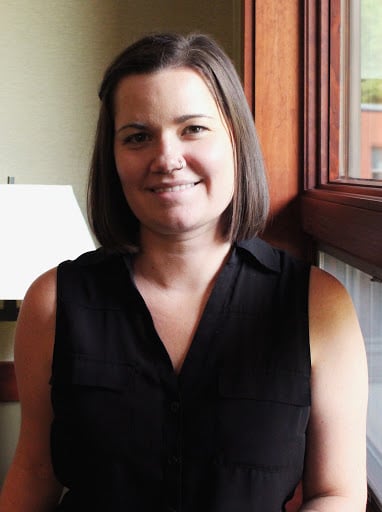 Posted by
Ashlee Kieler is an experienced multimedia journalist based in Iowa. She is passionate about telling stories about healthcare, education, retail and a smorgasbord of other topics.
Join us at the K12 Facilities Forum!
The community for district and facilities leaders
Nov 12-14,2023 | Austin, TX
Learn More