For many construction projects, the question isn't if there is going to be friction within the team, but when. Frank DarConte, Architect & VP, Planning and Development for the DeMatteis Organizations, and John Shea, CEO, Division of School Facilities for the NYC Dept. of Education, had both seen their fair share of team conflict throughout their respective careers.
The duo teamed up with NYU (where DarConte is a professor) to kick off a study that would shed light on how the most successful project delivery teams form and operate when they're locked into a design-bid-build project delivery method.
At the K12 Facilities Forum, DarConte and Shea talked about the case studies they examined in their research and the best practices they discovered for building high-performance project teams.
The Joseph M. Barry Career and Technical Education Center
DarConte and Shea met over two decades ago while working on the Joseph M. Barry Career and Technical Education Center. At the time, it was the most important project for Nassau BOCES, New York state's largest regional school district.
The project involved a complex 13,000 sq. ft. building addition, plus a total gut renovation of 185,000+ sq. ft. This had to be accomplished while the school was still being occupied in a timeline of just nine months; there was no option for failure.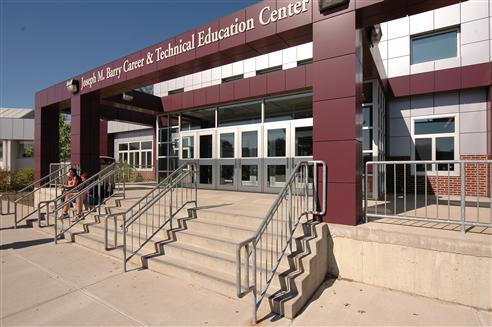 So how did they manage to complete the project under budget and with full success? Their study's examination identified a few critical practices, and the first was ethical, engaging leadership.
The project had a six-day work schedule, but many team members showed up on Sundays and didn't even claim overtime because they were so dedicated to the project's goals. These Sunday "overtimers" included DarConte and other managers, who were there on-site, participating and boosting morale.
"We were out there. We were the cheerleaders. We got people convinced that they were involved in something that was bigger than themselves. It got to a point it became a challenge: we were putting 200,000 square feet of space into place in nine months. I can't tell you how many people were saying that it couldn't be done. But you get everybody challenged, you get everybody engaged, you provide them with direction, and you're in the trenches with them-- you'd be surprised what people can do."- Frank DarConte
This hands-on leadership combined with other factors like issuing speedy payments and bypassing a traditional general contractor construction model helped the team work swiftly and effectively.
United States Tennis Association- NTC West Campus Case Study
The next case study looked at was the Billie Jean King National Tennis Center, built for the USTA. As the nation's governing body of tennis, the USTA was a demanding client with high expectations. They had approached DarConte to build a new facility that could host the 2014 U.S. Open, which was to be held in just five months. The USTA had just signed a contract with ESPN for broadcasting the sports event, making the project's completion date non-negotiable.
It was a high-stakes project for DarConte, and it was imperative that the project's team perform at the highest level if the facility was going to be built in time and up to par.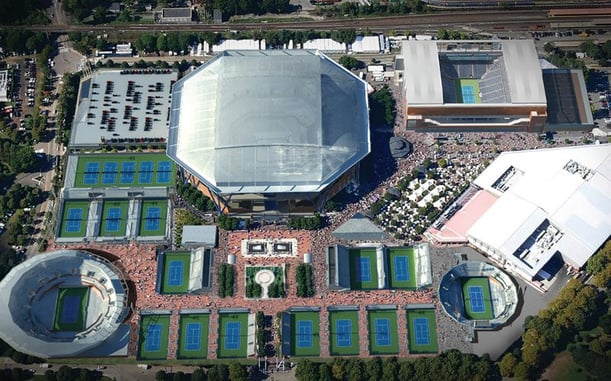 Like with the education center, prompt payments and engaging leadership were big contributing factors that enabled this project's success. But the team's familiarity and competence stood out as some of the most important aspects.
The team was assembled as soon as possible so that all members could establish relationships early and develop a thorough understanding of the project's objectives. Team members were specifically chosen for their past experience in working with the USTA and each other: that familiarity would give them an edge as they formed a workflow and dealt with the specific agencies, requirements, and regulations for building this type of facility.
Research Conclusions
After assessing these case studies, as well as questionnaires from many other project managers, the study could identify recurring features in projects that were successful and projects that struggled.
Successful Projects:
Aligned project interests with stakeholder interests
Clearly defined project goals and objectives
Experienced and capable team members
Open, straightforward communications fostering trusting relationships
Visible leadership from all stakeholders built on ethical behavior
Minimal cost growth and change orders
Challenged Projects:
Weren't able to integrate team early
Stakeholders protected their own interests first, the project's interests second
Differing project goals and objectives amongst stakeholders
Unethical behavior, absence of trust in leadership
Lower competence/experience levels relative to successful projects
Key project stakeholders not properly represented throughout the project
Significant cost growth and change orders
This data led to the development of a successful project delivery team assessment and alignment model: Rapid Alignment Initiated Delivery™. RAID's framework features six crucial elements that are all interdependent:
1. Ethical Behavior
Team members are dedicated to accountability, honesty, and fairness. Leadership upholds these values in all that they do, treating all subcontractors fairly and feeling a sense of shared responsibility. This inspires team subordinates to behave in the same positive way.
2. Sustained Visible Leadership
Leaders must be involved in the project's workings, set a clear tone for the project, and set an example for the rest of the team. Time is taken to identify stakeholder leaders so that the team knows who represents who: project owner, design consultants, constructor, etc.
3. Equitable Risk Allocation
Instead of having all stakeholders avoid as much risk as possible, leadership properly allocates risk amongst stakeholders, issues prompt payments, and addresses change orders in an honorable, cooperative manner.
4. Relationships and Integrated Teams
Stakeholders work together for the project's best interests and develop empathy for each other's point of view. The focus is put on teamwork, and the full team is assembled as quickly as possible.
5. Demonstrated Competencies and Abilities
Team members have evidence of being able to complete projects of comparable scopes. Identifying the experience and capability levels of all team members allows leadership to effectively perform risk management and strategic planning.
6. Clearly Defined Goals and Objectives
Leadership clarifies what the team is aiming to accomplish, or what business value will be achieved by the project. Goals of project stakeholders must not be at odds, but aligned.
By using RAID's guidelines, K12 facilities leaders can ensure that they have a clear strategy for developing successful project delivery teams in their future projects.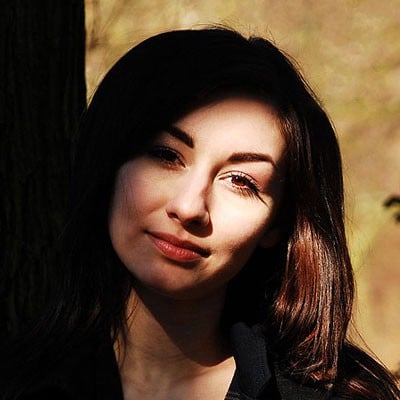 Posted by
Amanda Pachniewska is a copywriter that specializes in the architecture and design sector. When she's not writing about ambitious building projects and innovative spaces, you can find her building her own architectural creations in The Sims, reporting on animal cognition research, or penning fantasy fiction.
Join us at the K12 Facilities Forum!
The community for district and facilities leaders
Nov 12-14,2023 | Austin, TX
Learn More